[Equipment / FA solution]
We provide optimal solutions for building various systems, such as components and information networks that house production equipment, power distribution control equipment and energy monitoring equipment that build building equipment. We support the improvement of productivity and the creation of an environment that is friendly to the earth in a highly information-oriented society with a variety of products and comprehensive power.
Sequencer MELSEC
The core of the next-generation total solution proposed by Mitsubishi Electric.
In order to overcome fierce market competition, we want to build an automation system with high productivity and stable manufacturing quality. The MELSEC iQ-R series solves these customer issues from the three perspectives of "TCO reduction," "reliability," and "inheritance."
It also supports C language controllers, process CPUs, and redundant systems with a real-time OS installed.
Industrial robot
A futurist-oriented assembly cell that supports variable and variable production is equipped with a new high-performance controller and a dedicated motor amplifier to achieve top-class high-speed operation and high-precision operation. By improving the affinity with sequencers and general-purpose servos, it can be applied to various applications.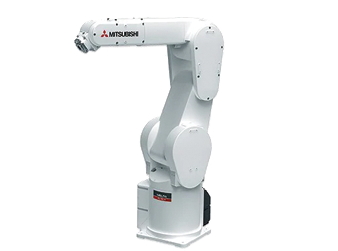 Graphic operation terminal / SCADA
Make invisible things visible.

This state-of-the-art software provides real-time visualization, mobility, analytics, and connectivity to provide manufacturing, industrial automation, and smart building customers with a view in the context of enterprise operations.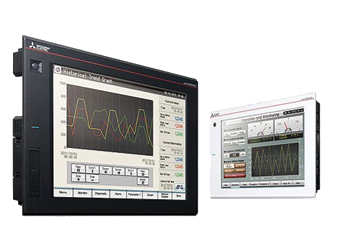 Drive equipment
MELSERVO-J5 series compatible with the new network "CC-Link IE TSN".

The servo amplifier has high reliability that shortens the cycle time of the production machine with a high-speed frequency response of 3.5kHz. The rotary servo motor equipped with a high-resolution encoder (67,108,864 pulses / rev) suppresses torque fluctuations and realizes stable control.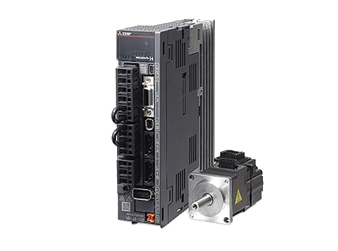 Low voltage distribution control equipment
Mitsubishi low voltage circuit breaker that contributes to the future creation of electrical equipment.
Mitsubishi no-fuse circuit breakers and earth-leakage circuit breakers that have responded to market needs for more than half a century. We have various lineups according to each of the power receiving and distribution market and the machine market, including the WS-V series equipped with the new cutoff technology.